Phil Long and His Longevity Chardonnay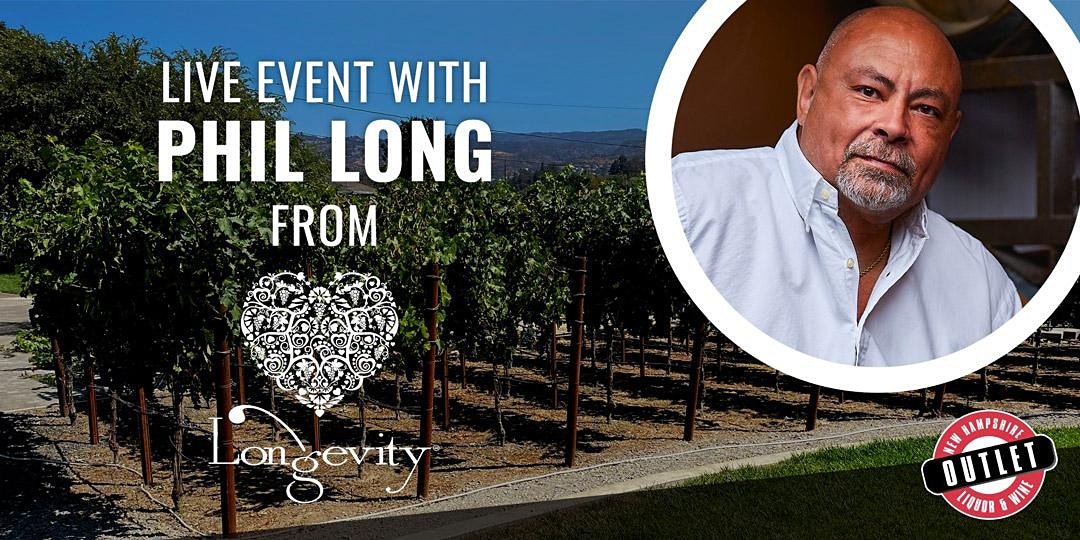 Join us for an evening with Phil Long, Founder, Winemaker, and Owner of Longevity wines!
Longevity Wines is a family-owned, urban winery and certified minority-owned business based in the Livermore Valley wine region of Northern California. Founders Debra and Phil Long opened Longevity in 2008 when their winemaking hobby outgrew their garage. By that time, they had spent years visiting tasting rooms and saw a need for inclusive wine experiences. Their love of warm, welcoming spaces is evident in the cozy, barn-themed tasting room they designed together.
Debra came up with the Longevity name as a play on their last name that also expresses their enduring love for each other, for wine and for doing things together. Their Phil-osophy (pun intended) was to focus on the experience of enjoying quality wine: the food you have with it, the place you enjoy it and the friends you share it with—the pairings that make great memories.
Join us on November 19th for a virtual tasting and conversation with Phil where we will focus on Longevity Chardonnay (on sale now for $9.99!)
Don't have Zoom? Watch live on Facebook at: https://www.facebook.com/nhliquorwine/live