Passport to J Vineyards and Winery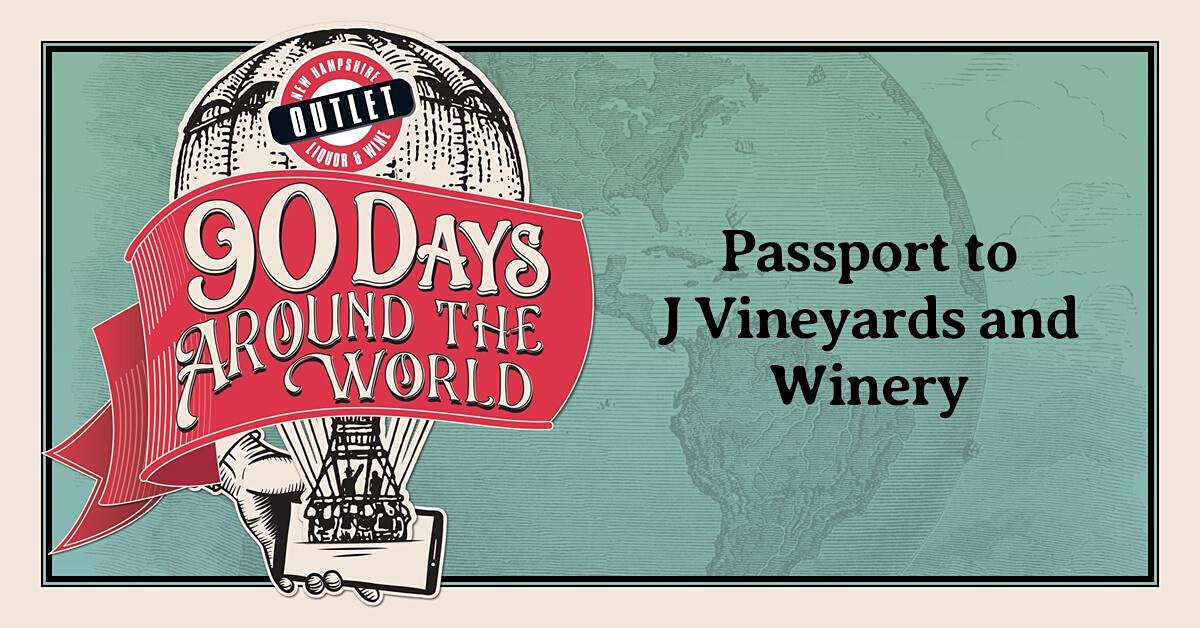 Passport to J Vineyards and Winery—Old World Style in a New World!
Not getting out to Wine Country this year? Gallo brings the exquisite J Vineyards Tasting room to you. Let's Ring in the New Year with the Exquisite J Wines and Bubbly! 
As one of the original iconic California traditional method sparkling producers, J has always defined their own style. Winemaker, Nicole Hitchcock, fuses Old World techniques with a New World flair for a unique winegrowing and winemaking philosophy, including hand-harvesting and hand-sorting, as well as the Coquard presses, small open-top tanks and Methode Champenoise to craft sparkling wines. Taste along with Nicole as she brings the beautiful J Bubble Room to NH with 4 products.
#32422 J Vineyards CA Cuvee
#46551 J Vineyards Brut Cuvee 20
#33423 J Vineyards & Winery Chardonnay
#28124 J Vineyards & Winery Pinot Noir
This event is part of our 90 Days Around The World Promotion! Register for free, live, virtual tastings and interactive video sessions led by acclaimed wine & spirit makers and celebrities. Earn Virtual Passport points and play for prizes along the way, all from the comfort of home. Learn more at https://90daysaroundtheworld.com/.
This event will be streamed via Facebook Live.