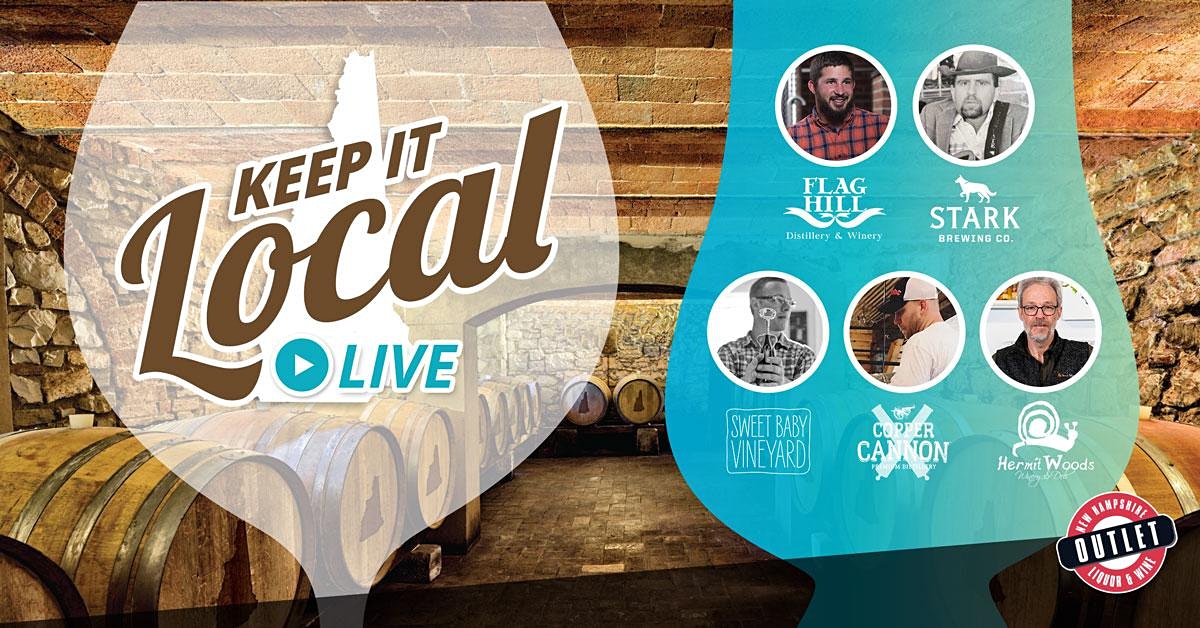 Join us as we discuss NH-made wines and spirits with 5 local brands!
In honor of our Keep It Local sale, we'll be hosting a panel discussion with 5 NH-made brands! We'll be joined by:
Sweet Baby Vineyards
Copper Cannon Distillery
Stark Brewing Company
Flag Hill Distillery & Winery
Hermit Woods Winery & Deli
We'll be discussing why each brand chose to start their winery or distillery in New Hampshire, what challenges they face, where they source their ingredients from and more.
We will end the program with a 15-minute Q&A.
Want to taste along with each brand? Through June 27, we're offering 20% off the purchase of 3 or more bottles of NH Wine and Spirits, mixed or matched, and any sizes! Visit one of our stores today to find your new favorite.
Don't have Zoom? View through Facebook Live at https://www.facebook.com/nhliquorwine/live