Mocktail Month Live Event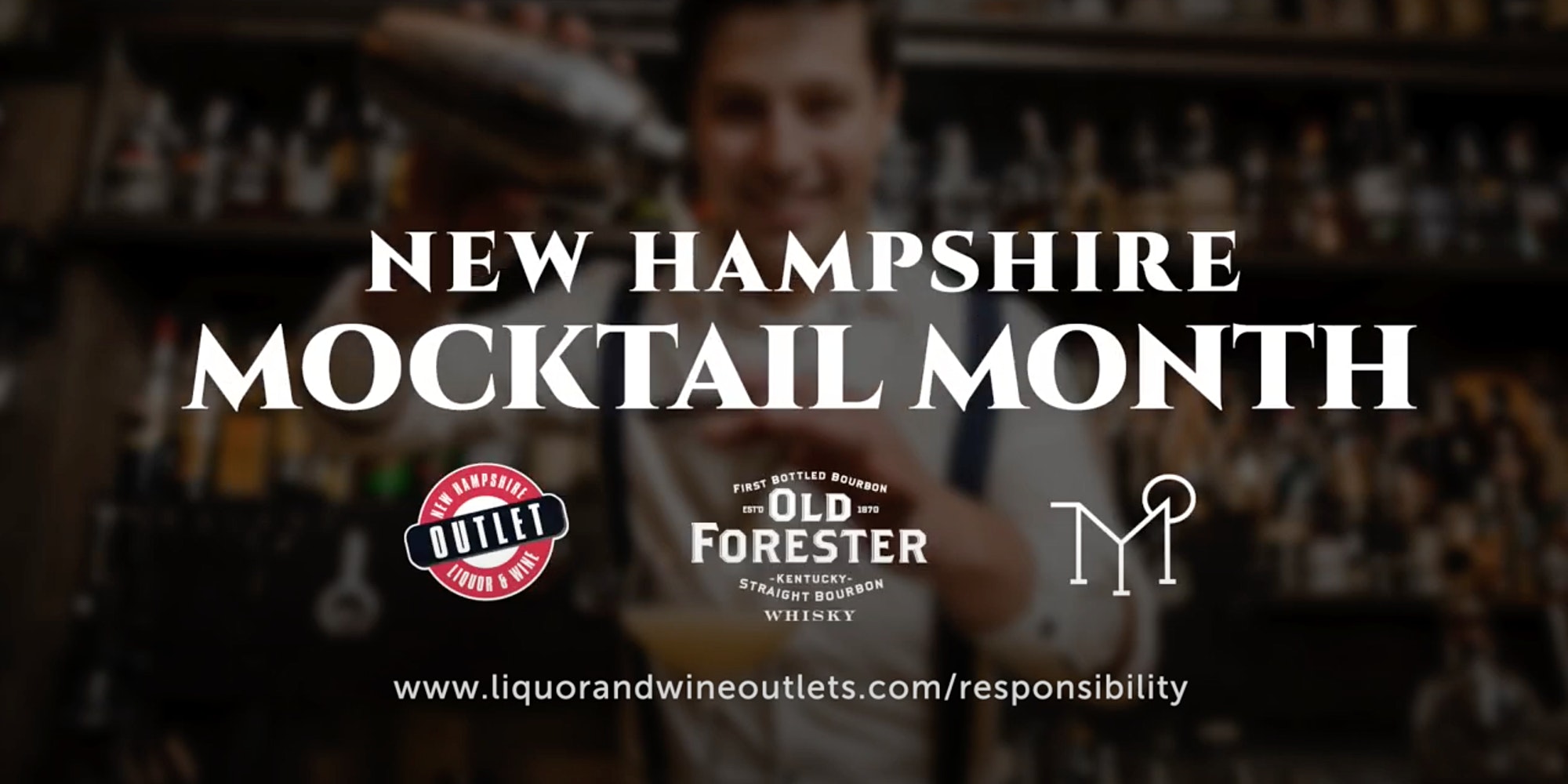 Join us for a free event featuring mocktails and cocktails in celebration of the 2nd annual NH Mocktail Month!
The New Hampshire Liquor Commission, Brown-Foreman, Old Forester, and The Mocktail Project are proud to launch the 2nd annual New Hampshire Mocktail Month! In honor of Mocktail Month, we'll be going live on Zoom and via Facebook on January 13th.
Jesse Hawkins, the founder of The Mocktail Project, and Jackie Zykan, Old Forester's Master Taster, will be joining us in this virtual event to discuss the importance of responsible consumption and to demo some mocktails and cocktails.
Can't make it to the live event, but want to try out some mocktails? Restaurants throughout New Hampshire have added alcohol-free mocktails to menus during January, in order to create a stigma-free, safer, more inclusive drinking culture. We invite those who visit participating New Hampshire Mocktail Month restaurants to share their experiences by posting pictures with the hashtag #nhmocktailmonth and tagging "@themocktailproject" and "@nhliquorwine" on social media. Learn more here: https://www.liquorandwineoutlets.com/Education/Live-Free-and-Host-Responsibly
Don't have Zoom? Watch live on Facebook at: https://www.facebook.com/nhliquorwine/live