Maker's Mark 2020 Innovation Education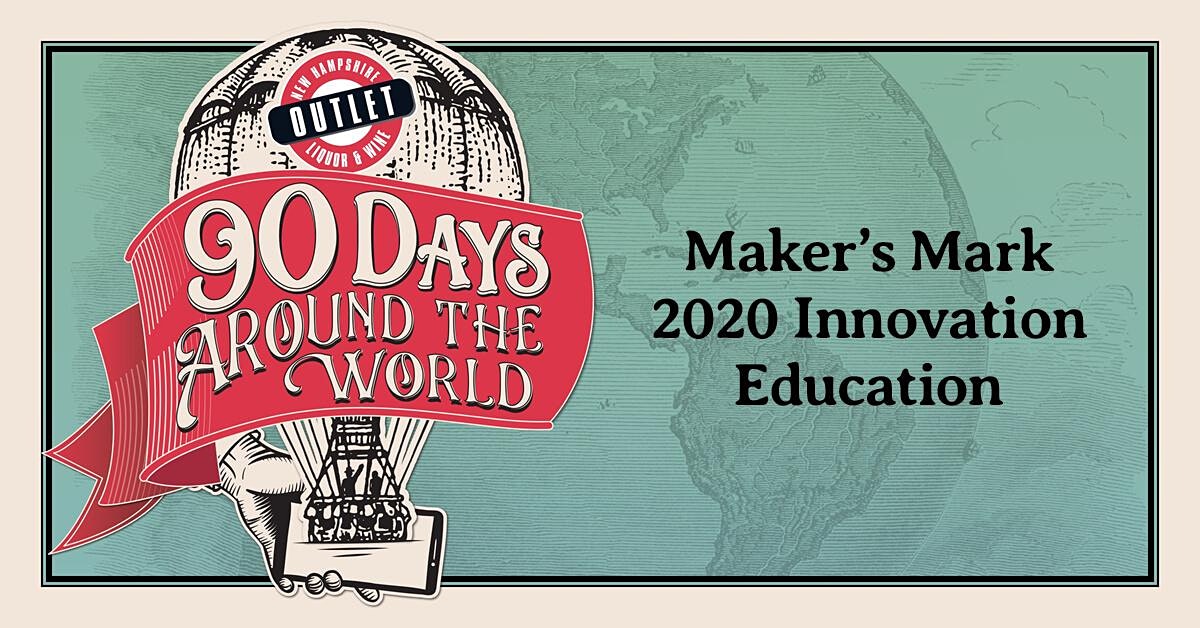 Join Jane Bowie, Director of Innovation for Maker's Mark for an hour of education and tasting.
Jane will be joining us virtually to taste 4 products. Want to sip along at home? You can find the bottles at our stores!
5885-Maker's Mark Wood Finish Series
5880 – Maker's Mark 101
1309 – Maker's Mark Cask Strength
1382 – Maker's Mark 46 
Please be sure to pre-register for the event so you will be entered to win 2 Maker's Mark NH State Centric Dipped Signs.
This event is part of our 90 Days Around The World Promotion! Register for free, live, virtual tastings and interactive video sessions led by acclaimed wine & spirit makers and celebrities. Earn Virtual Passport points and play for prizes along the way, all from the comfort of home. Learn more at https://90daysaroundtheworld.com/.
This event will be streamed via Facebook Live.