Live Tasting With Jeff Cichocki, Head Wine Maker at Bonterra Vineyards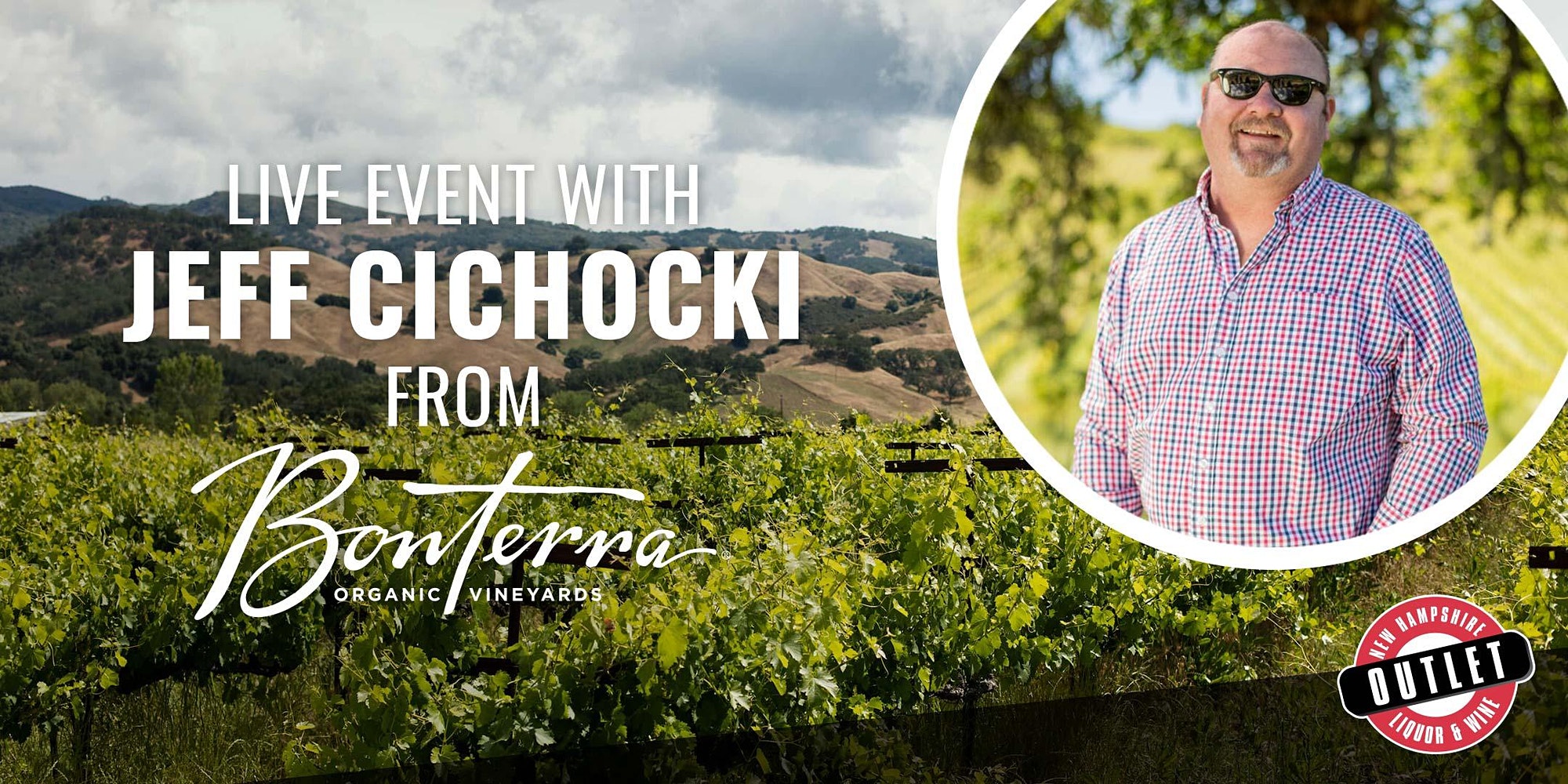 Join us for a live tasting with Jeff Cichocki. Jeff is the head wine maker at Bonterra Vineyards, pioneers in organic farming!
 Jeff joined the team at Bonterra in 2007 and has been an incredible – and ongoing – wealth of knowledge and inspiration for their group. He will be bringing some of that knowledge to New Hampshire for a live virtual tasting.
Jeff will be sampling 5 wines.
45769 – Bonterra Sauv Blanc – $11.99, save $3
24419 – Bonterra Chard – Outlet Price Buster! $10.45
33699 – Bonterra Rose – $11.99, save $3
32138 – Bonterra Merlot – $11.99, save $3
26732 – Bonterra Cab – Outlet Price Buster! $10.45
The white Bonterra wines are also eligible for our Wicked White Sale! Save 15% off with the purchase of 12 or more bottles of white wine, mixed and matched, in the 375 mL and 750 mL sizes only.
In addition to the tasting, Jeff will be hosting some trivia. The winner will receive a $100 gift card to the NH Liquor & Wine Outlets.
Don't have Zoom? View through Facebook Live at https://www.facebook.com/nhliquorwine/live_videos