Live Event with Fulchino Vineyard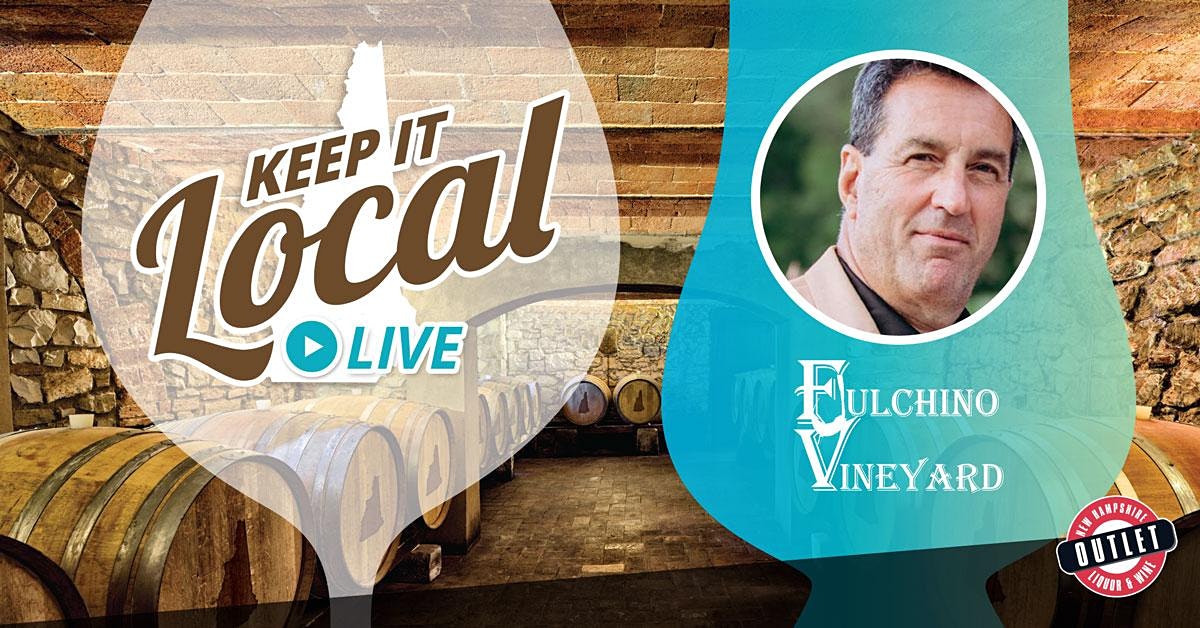 In honor of our Keep It Local sale, we'll be hosting a live event with the Fulchino Vineyard!
Al Fulchino has been making wine since 1981, a family tradition going back over 100 years, from Italy. Fulchino Vineyard was started in Hollis, NH in 2007. Fulchino Vineyard, a little piece of Italy in Hollis New Hampshire!
Want to taste along? Through June 27, we're offering 20% off the purchase of 3 or more bottles of NH Wine and Spirits, mixed or matched, and any sizes! Visit one of our stores today to find your new favorite.
Registered attendees will be eligible for event night prizes.
Don't have Zoom? View through Facebook Live at https://www.facebook.com/nhliquorwine/live