House Wine and Day Drinking Summer Can Promotion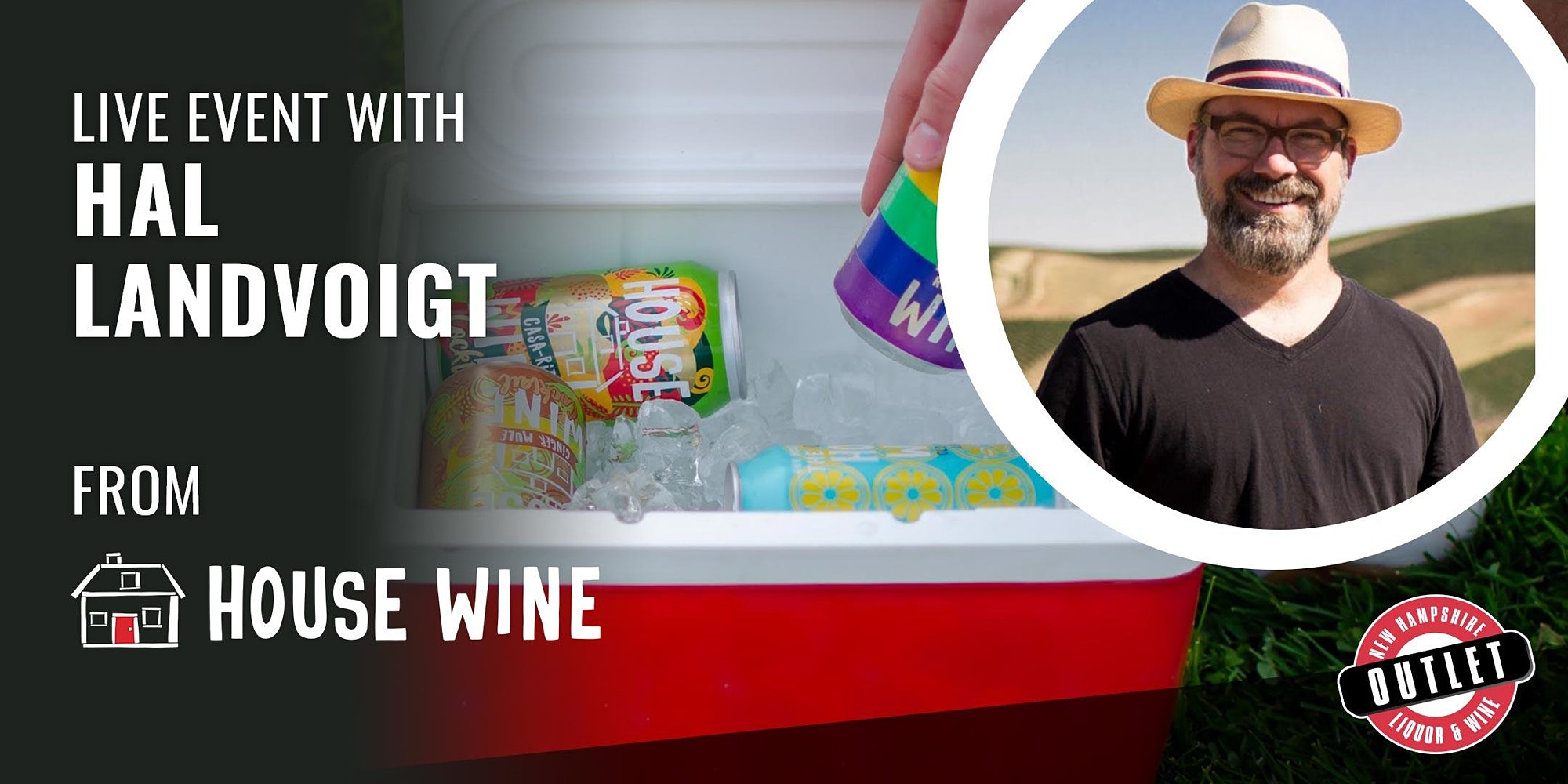 Join, Hal Landvoigt, Director of Winemaking, Precept Wine for a House Wine & Day Drinking Summer Can tasting!
Hal will be tasting 5 wines.
36775 – Day Drinking by Little Big Town Pontoon Punch
35965 – House Wine Old Fashioned Lemonade
35958 – House Wine Ginger Mule Wine Cocktail
35966 – House Wine Raspberry Lemonade
30958 – House Wine Rose Bubbles
Want to taste along? Shop all the House Wine varieties at our 69 conveniently located stores! Be sure to pre-register for the event, Zoom attendees will be eligible for event night prizes!
About Hal: While working as a baker in college, Hal Landvoigt's fate was sealed when he was handed a glass of red wine at a party, inspiring his more than 20 years in the wine industry.
Hal has cultivated his passion for wines and trained under some of the Pacific Northwest's leading winemakers. Continuing to expand his wine education, Hal has traveled extensively through some of the world's most famed wine regions including Napa, Burgundy France, and Salta Argentina.
As a winemaker and as Precept Wine's director of winemaking, Hal enjoys the latitude of picking exactly the right lots from each vintage in Washington State for HOUSE, Washington Hills as well as Oregon Pinot Noir for Primarius, Battle Creek, and Windy Bay.
Don't have Zoom? View through Facebook Live at https://www.facebook.com/nhliquorwine/live