Hornitos Tequila History & Sampling Seminar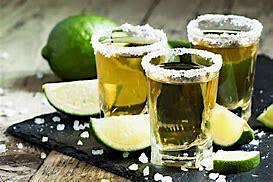 Hornitos Tequilas Product Tasting and Seminar
On Wednesday, August 30, 2023, from 5:00 – 7:00pm, Southern Glazer's and Sarah Fiocco, Hornitos Tequila Agave Advocate, Beam Suntory, will host a seminar at Store 50. This event allows a limited number of registered participants to learn first-hand about the history and legacy of Hornitos. Guest will also learn how to make the perfect recipes with Hornitos.
Participants will have the opportunity to taste five varieties of high quality Hornitos Tequilas while learning more about what sets them apart from the rest.
Attendees will purchase tickets for $12 through Eventbrite, which guarantees them product sampling, class participation, and a $10 NHLWO coupon off 3 or more bottles (valid 8/30/23- 9/5/23) of the following items.
Featured products include:
3997 Hornitos Plata Reg $26.99 Sale $21.99
3982 Hornitos Reposado Reg $28.99 Sale $23.99
3999 Hornitos Anejo Reg $30.99 Sale $27.99
3959 Hornitos Black Barrel Reg $30.99 Sale $27.99
1913 Hornitos Cristalino Reg $30.99 Sale $27.99