Girls Call the Shots: Kat Hantas on Winning in a Male-Dominated Industry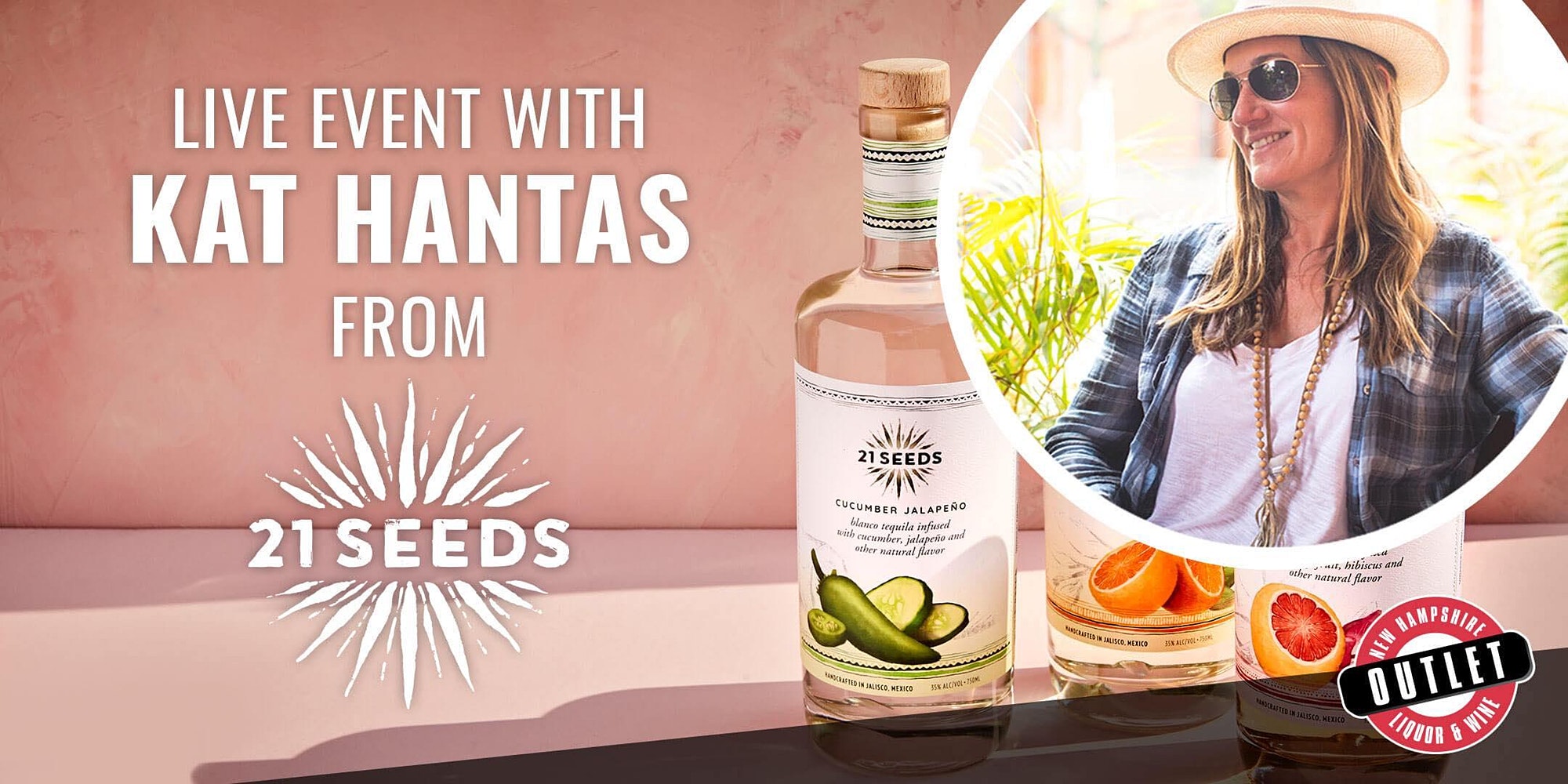 Girls Call the Shots: Kat Hantas on Winning in a Male-Dominated Industry
In honor of Women's History Month, the NH Liquor & Wine Outlets are proud to bring you a series of webinars with women-owned and women-run wineries and distilleries that we carry in our stores.
Join us on 3/16 for a conversation with Kat Hantas, co-founder and CEO of 21 Seeds Tequila! Kat will share the story of the brand and make 3 cocktails with their Grapefruit Hibiscus Blanco Tequila (#6290).
21Seeds Grapefruit Hibiscus Blanco Tequila is all-natural and actually infused with real fruit and botanicals. It is citrus-forward without being sugary. An easy to use tequila that smells like fresh grapefruits.
Don't have Zoom? Watch live on Facebook at: https://www.facebook.com/nhliquorwine/live