Fifty-Five Years of Certified Organic Vineyard Management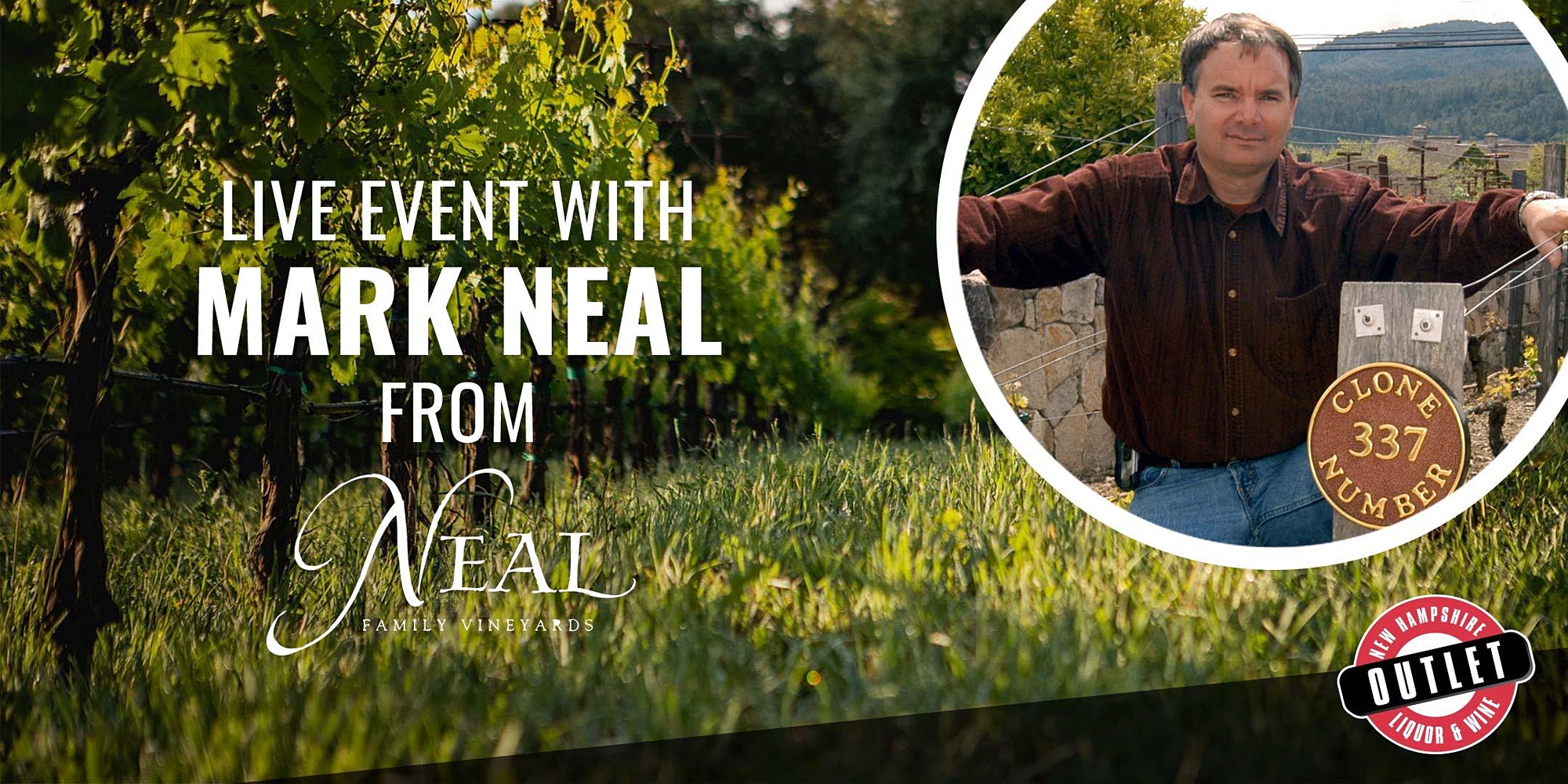 Fifty-Five Years of Certified Organic Vineyard Management (and he is a Napa winery too!)
In support of Earth Day, the NH Liquor & Wine Outlets are proud to bring you a presentation with a focus on organic wines and vineyard management. Join us on 4/22 for a conversation with Mark Neal!
Register now to receive a coupon for $10 off your purchase of 2 bottles. The coupon will be shared via email after you register.
The four featured wines are:
13605 Neal Family Vineyards Sauvignon Blanc
44493 Neal Family Vineyards Cabernet Sauvignon
19605 Neal Family Vineyards Cabernet Sauvignon, Howell Mountain Estate
13805 Neal Family Vineyards Zinfandel, Rutherford Dust Vineyard
Listen closely during the presentation and answer a trivia question to be entered for a fabulous prize. Mark will be sending one lucky participant a prize package that includes lunch for 4, a winery tour and tasting, and a Neal Family corkscrew. This prize does not include transportation to the winery.
Don't have Zoom? View through Facebook Live at https://www.facebook.com/nhliquorwine/live_videos