Enjoy World-Class Cabernet with Louis M. Martini Winemaker, Michael Eddy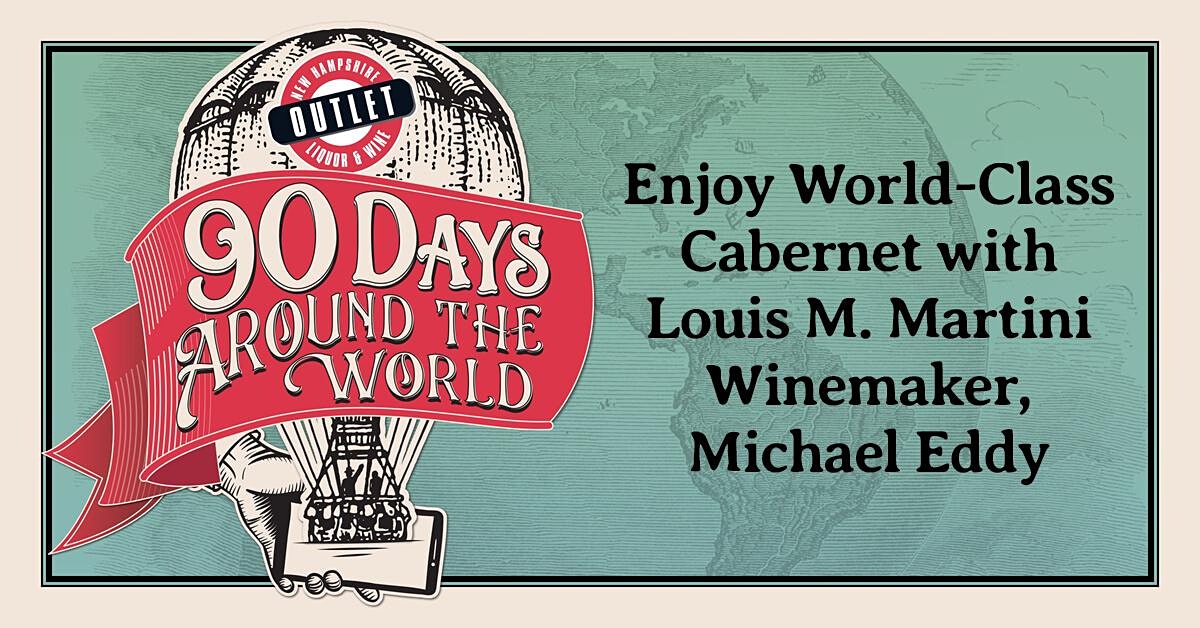 The King Of Cabernet—Enjoy World-Class Cabernet
Join us for a conversation with Louis M. Martini Winemaker expert, Michael Eddy.
Grab a glass and indulge with us!
38899 Louis Martini Sonoma Cabernet
38897 Louis Martini Alexander Valley Cabernet
38898 Louis Martini Napa Cabernet
This event is part of our 90 Days Around The World Promotion! Register for free, live, virtual tastings and interactive video sessions led by acclaimed wine & spirit makers and celebrities. Earn Virtual Passport points and play for prizes along the way, all from the comfort of home. Learn more at https://90daysaroundtheworld.com/.
This event will be streamed via Facebook Live.