Discovering Scotch Whiskies of Glenmorangie and Ardbeg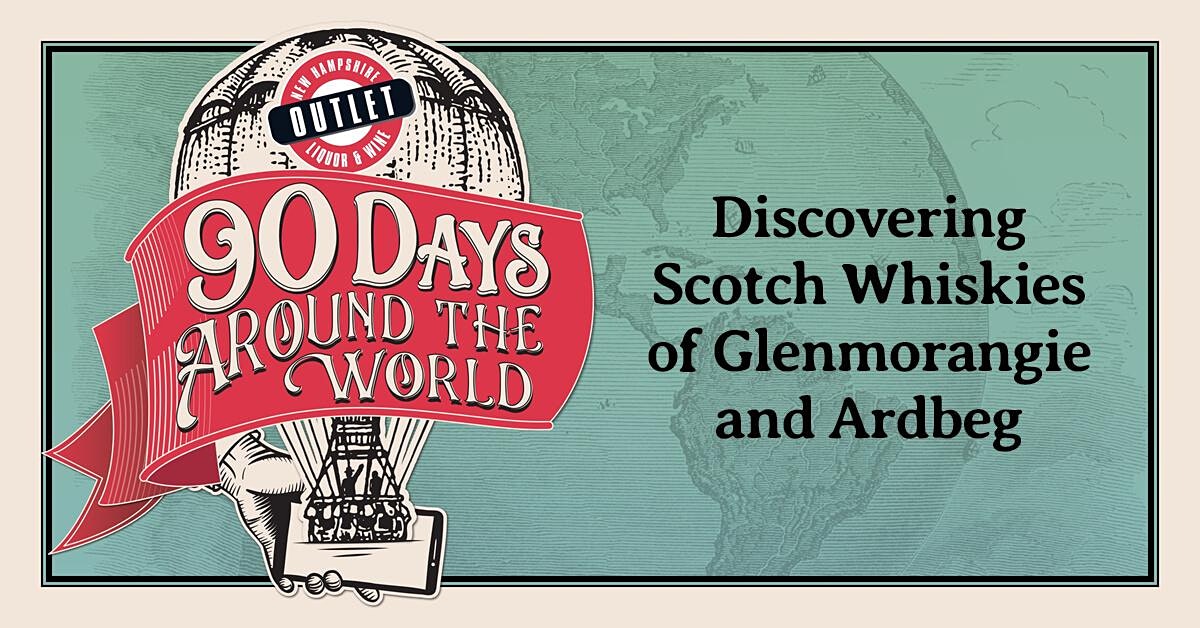 Highlands to Islands Single Malt Scotch Seminar
Review the brand history of Glenmorangie and Ardbeg, product overview, and how to enjoy/cocktail recipes.
2692- Glenmorangie Original
2694 – Glenmorangie Lasanta
2893 – Glenmorangie Quinta Ruban
2965 – Ardbeg 10Yr
483 – Ardbeg Wee Beastie
1934 – Ardbeg An Oa The Ultimate Islay Single Malt Scotch Whisky
This event is part of our 90 Days Around The World Promotion! Register for free, live, virtual tastings and interactive video sessions led by acclaimed wine & spirit makers and celebrities. Earn Virtual Passport points and play for prizes along the way, all from the comfort of home. Learn more at https://90daysaroundtheworld.com/.
This event will be streamed via Facebook Live.