Cooking with Maria Helm-Sinskey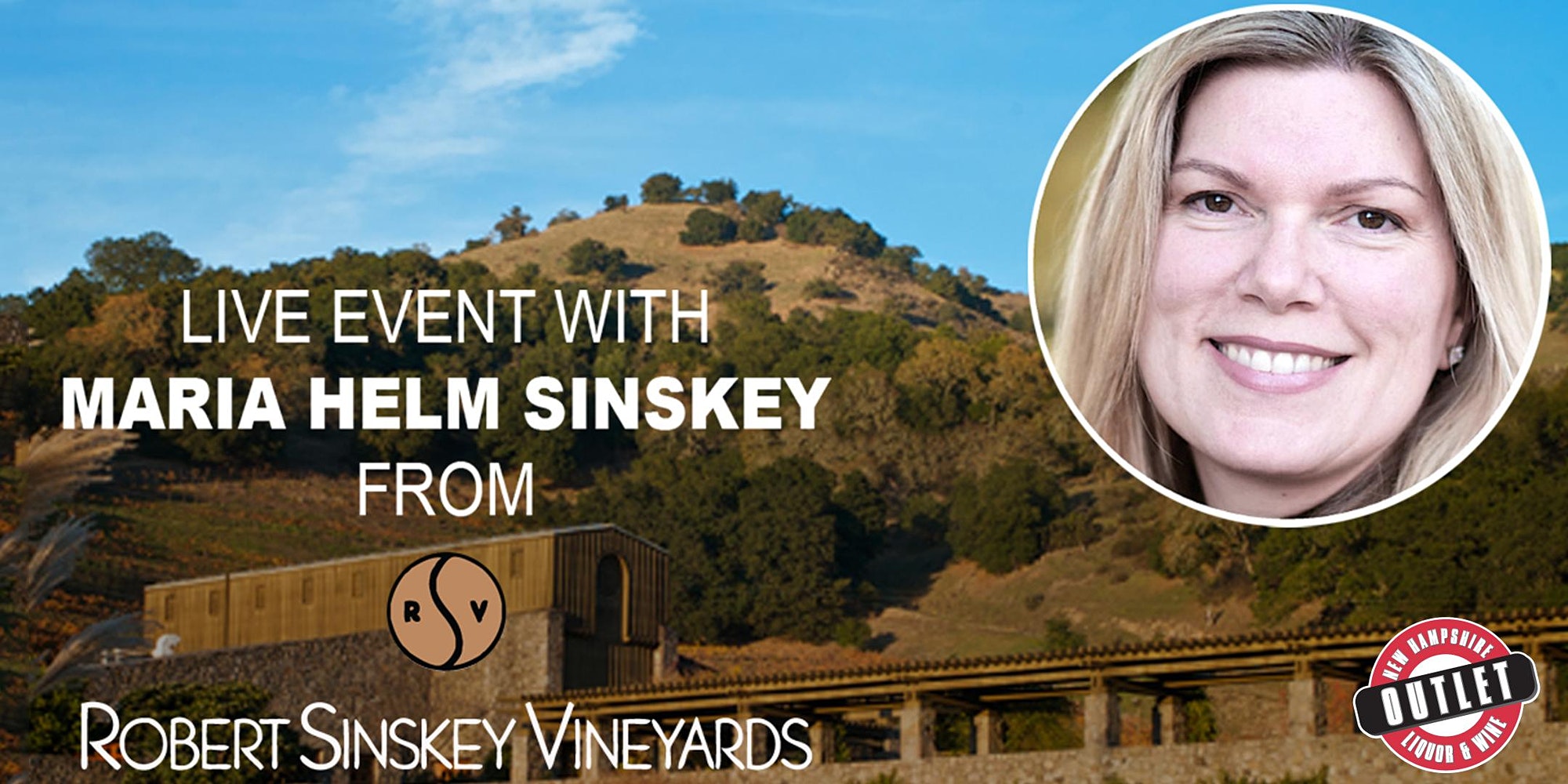 Cooking with Maria Helm-Sinskey
In honor of Women's History Month, the NH Liquor & Wine Outlets are proud to bring you a series of webinars with women-owned and women-run wineries and distilleries that we carry in our stores. Join us on 3/25 for a conversation and cooking demo with Maria Helm-Sinskey!
Maria will be making a teriyaki mushroom dish with toasted sesame and sticky rice that pairs well with 3 of the Sinskey wines. Want to cook along? We'll share the recipe in advance! Want to taste along? Register now to receive a coupon for $10 off your purchase of 2 bottles. The three featured wines are:
25966 – Robert Sinskey Vineyards Pinot Noir
18739 – Robert Sinskey Vineyards POV Napa Valley
20177 – Robert Sinskey Vineyards Abraxas White Blend, Vin de Terroir
Listen closely during the presentation, Maria will be sending one lucky participant a Robert Sinskey prize package that includes: a selection of vineyard jams, RSV almonds, Fiscalini Crackers made in-house plus, a Robert Sinskey Winery Corkskrew and a cookbook. The winner will be chosen through a trivia question.
Don't have Zoom? Watch live on Facebook at: https://www.facebook.com/nhliquorwine/live