Bruichladdich: Know What's In Your Whisky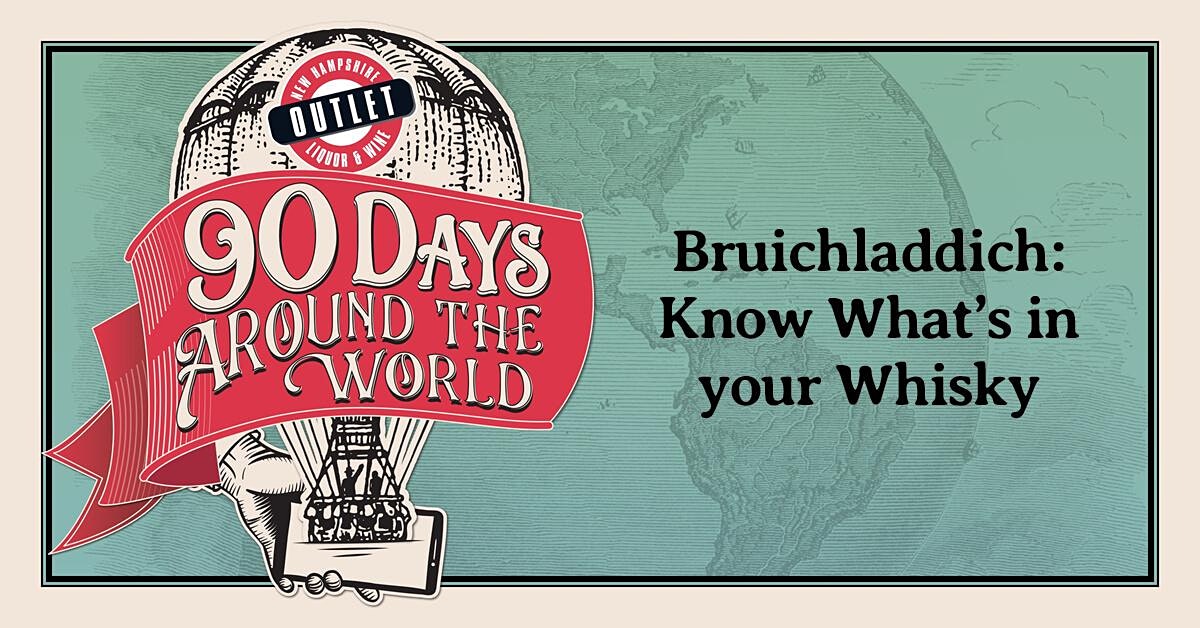 Jason Cousins, Bruichladdich Brand Ambassador, will be joining us live to taste 4 products and talk about the history of the brand.
Jason is the New England Brand Development Manager for Remy Cointreau with over a dozen years of experience as a bartender, beverage director, consultant, and trade educator in NYC bars, restaurants, and hotels. He has worked as a brand ambassador for Bruichladdich and Westland distilleries for the last five years and has recently expanded his role to include Remy Martin, Mount Gay Rum, and the rest of the brown spirits in the Remy Cointreau portfolio.
Want to taste along at home? Here are the products being featured:
2333 – Bruichladdich Scottish Barley
3920 – Bruichladdich Port Charles  10yr
Black Art 8.1 – coming soon!
Octomore 10.3 & 10.4 – now in select stores
This event is part of our 90 Days Around The World Promotion! Register for free, live, virtual tastings and interactive video sessions led by acclaimed wine & spirit makers and celebrities. Earn Virtual Passport points and play for prizes along the way, all from the comfort of home. Learn more at https://90daysaroundtheworld.com/.
This event will be streamed via Facebook Live.