Bogle Wines with Jody Bogle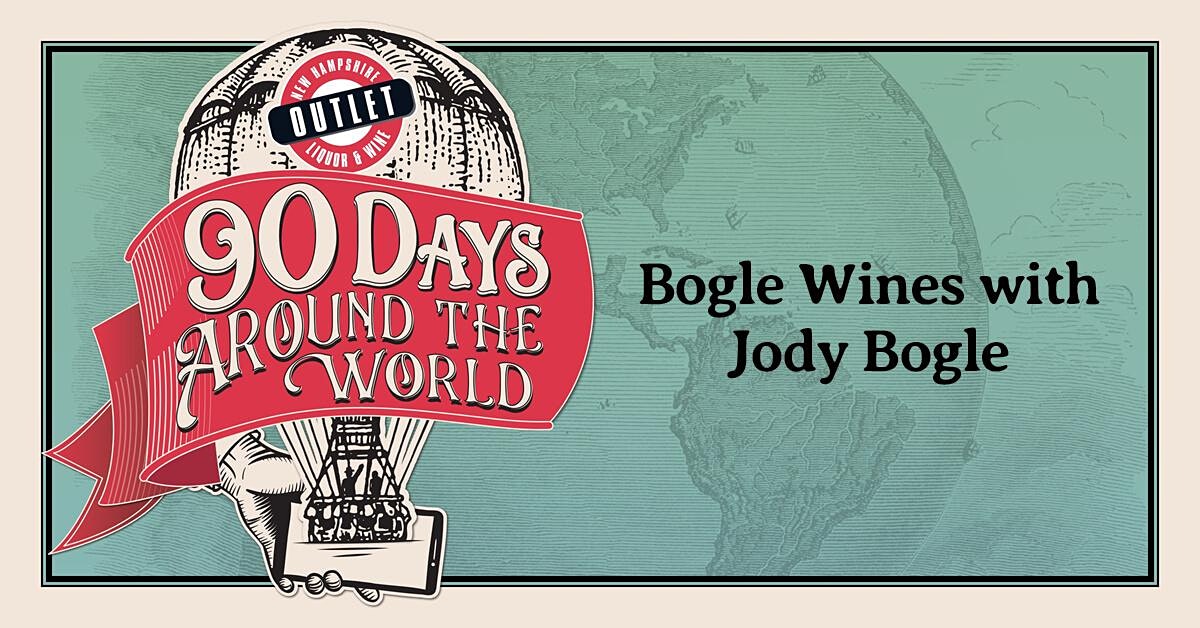 Bogle Wines with Jody Bogle
Join us for a wine tasting with Jody Bogle, Director of Public Relations for Bogle Wines! Jody will join us to taste 4 wines.
23143 – Bogle Chardonnay
44072 – Bogle Pinot Noir
33455 – Juggernaut Hillside Caberent Sauvignon
41321 – Bogle Phantom
This event is part of our 90 Days Around The World Promotion! Register for free, live, virtual tastings and interactive video sessions led by acclaimed wine & spirit makers and celebrities. Earn Virtual Passport points and play for prizes along the way, all from the comfort of home. Learn more at https://90daysaroundtheworld.com/.
This event will be streamed via Facebook Live.