Nestled in the picturesque town of West Chesterfield, New Hampshire, Copper Cannon is an up-and-coming distillery that is sure to become every rum lovers' favorite hideaway. This distillery was dreamed up by cousins, Blake Amacker and Chris Arnold. Both are engineers and graduates of Louisiana State University with a unique passion for distillation.
Blake had always had a vision of starting his own distillery with a focus on craft-made spirits and, after his career brought him to the Granite State, he and Chris decided to finally open their own distillery. Using their original still (which resembled a cannon) they produced their first batch of rum and Copper Cannon Distillery was born! In 2017, they opened their doors to the public and began sharing their barrel-aged rum with the state of New Hampshire. After that, it wasn't too long before their rum made its way into our stores and into the hands of their newfound fans.
Their rum is made with molasses-based fermentation, using molasses from the south and locally sourced flavors such as New England maple syrup and even pumpkins. The result is rums that are delightfully smooth and balanced. Their Maple Rum (which can be purchased in our stores) and Pumpkin Spiced Rums are seasonal favorites that can be enjoyed straight or mixed to create the perfect New England flavored cocktail.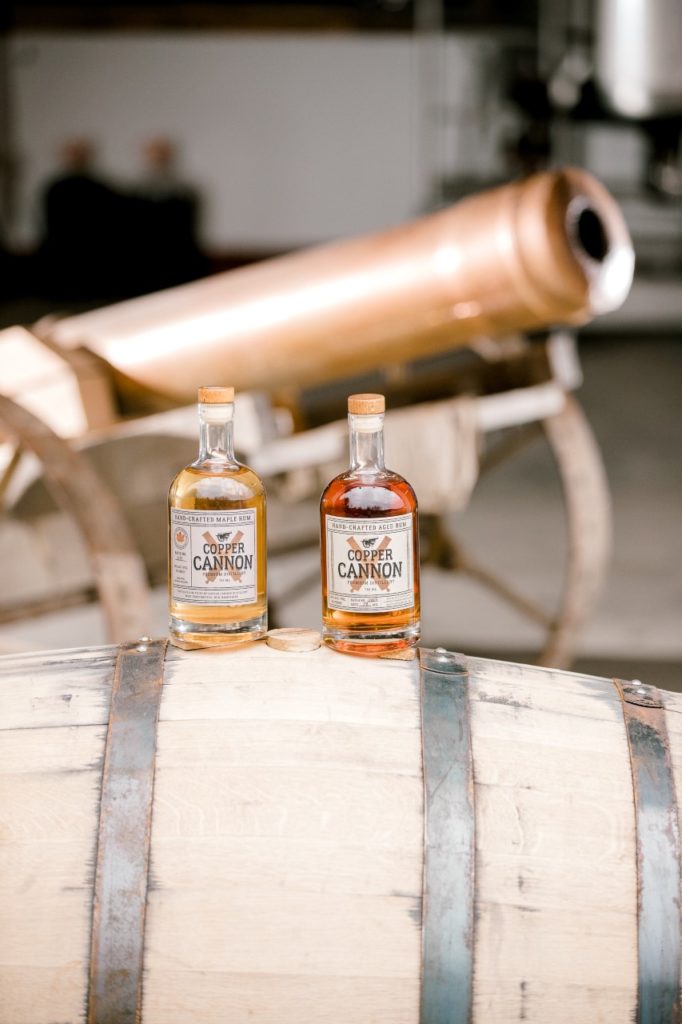 Copper Cannon also has a unique, Chip-Aged Rum that drinks and tastes very similar to tequila, making it a great addition to margaritas! Their traditional rum, which can be purchased in our stores, is aged for one year in charred oak barrels. It is also delicious to drink on its own, with flavors of vanilla and smoke.
In addition to their current collection of rums, they also have a Potato Vodka, which is double-distilled and carbon filtered (just like most of their rums). This vodka is created using local potatoes and offers a light potato and peppery taste. Another unique product they have at the distillery is their Barrel-Aged Maple Syrup which is aged for six months. It contains 2% alcohol and ages for up to 9 months in their old rum barrels. Though Copper Cannon specializes in rum, they do plan to experiment with other new spirits in the future. In fact, there is even talk about some whiskey being in their future plans!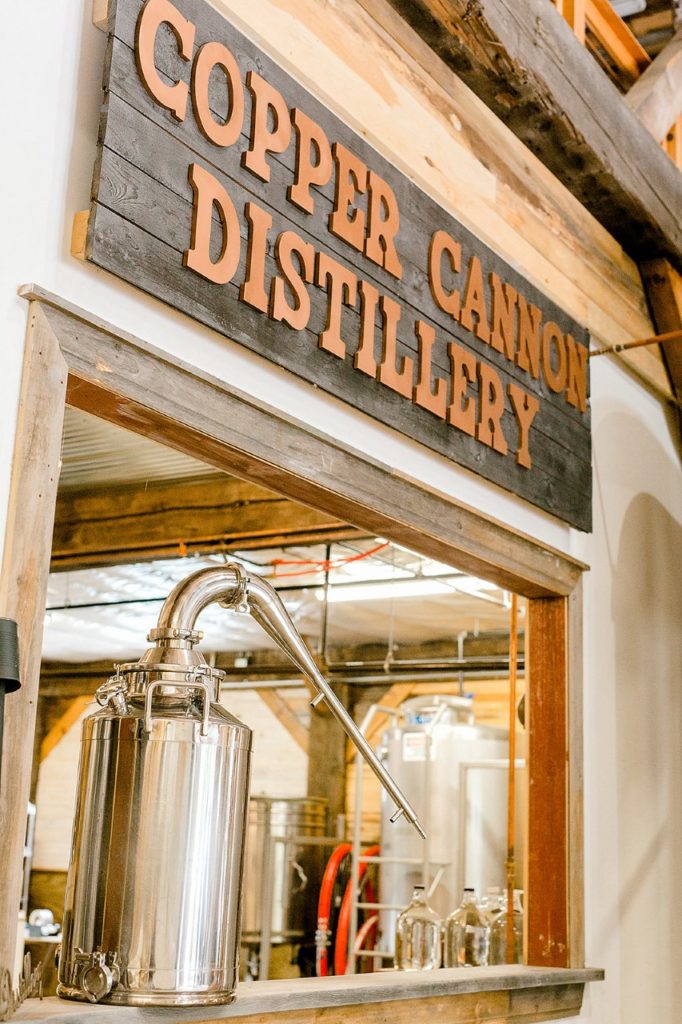 Copper Cannon is open for tours and tastings, along with private events. It is a beautiful location, based in a re-purposed post and beam barn set on the outskirts of Keene. Their location is easy to access from not only New Hampshire but also Vermont and Massachusetts. They are always eager to meet new faces, so the next time you visit the area, be sure to stop in and try some of their specialty products!
To learn more about their distillery, check out our Facebook page where we recently went live with Blake or visit their website.