Welcome to the second post in a series of blog posts highlighting some great NH-made products! In honor of our Keep It Local sale, we're taking you on a virtual tour of some of NH's own wineries and distilleries, today we will be focusing on Central NH! 
LaBelle Winery:
Located in beautiful Amherst, NH is LaBelle Winery- a 20,000 square foot, state of the art facility that houses a Tasting Room, Wine Cellar, Bistro restaurant, award-winning Event Center, and Wine & Gift Shop!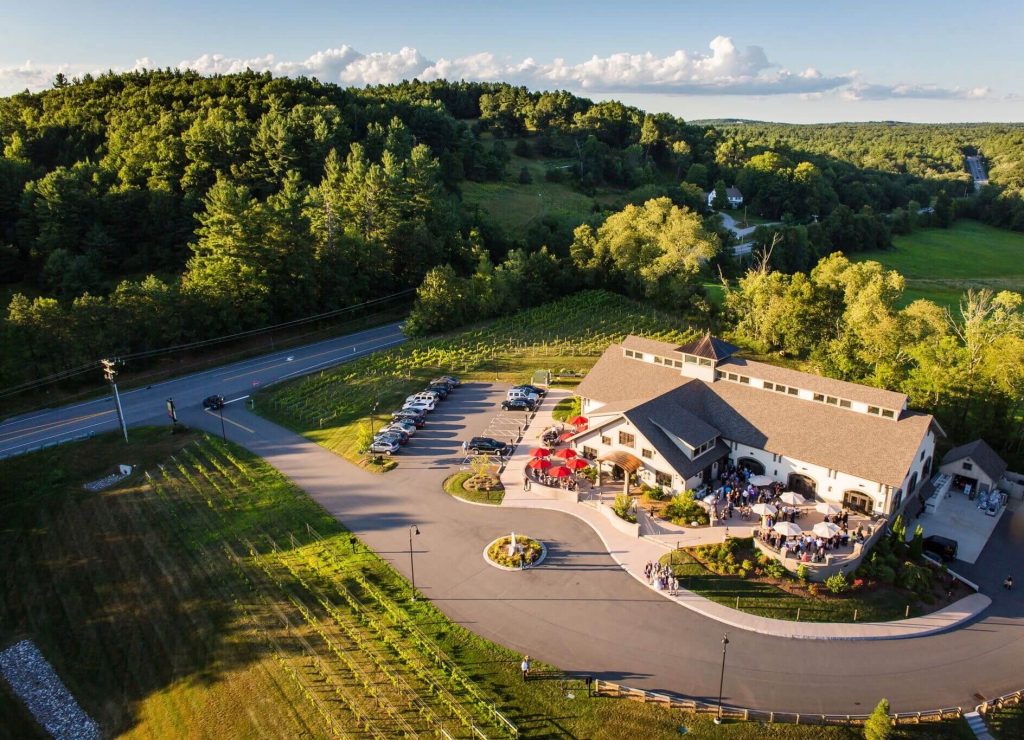 Owner and Winemaker Amy LaBelle stumbled upon a small winery on a trip to Nova Scotia and what was meant to be a brief stop ended up sparking a dream for her. Amy launched a small commercial production in Walpole, NH, and after two busy years, she and her husband, Cesar Arboleda, moved their wine production to the barn in their backyard at home in Amherst, NH. Production grew so much that they decided to take the big leap and break ground on what is now their flagship location in Amherst, NH!
LaBelle Winery hosts a wide variety of community events including cooking classes, live performances and so much more! Check their website, LaBelleWineryNH.com, to confirm current operating hours, before planning your visit!
Fulchino Vineyard:
Located in Hollis, New Hampshire is a little piece of Italy called Fulchino Vineyard, a small boutique winery with generations of wine-making experience!
Al Fulchino has been making wine since 1981, a family tradition going back over 100 years, from Italy. Fulchino Vineyard was started in Hollis, NH in 2007. Visit their vineyard and enjoy the fruits of tradition handed down through generations.
Check out their beautiful patio and soak up the sunshine overlooking the vineyard. Enjoy Italian-style meats and cheeses while you sip delicious Fulchino Vineyard wine. They are open 7 days a week from 11a – 6p. Visit them online at www.Fulchinovineyard.com
Can't make it to Fulchino this summer? Watch the replay of our virtual event with them here.
Coffin Cellars Winery:
Situated in Webster, New Hampshire is a winery that creates quality fruit and vegetable wines at an accessible price. They love their community and source most of their ingredients from local farms in New Hampshire, and New England!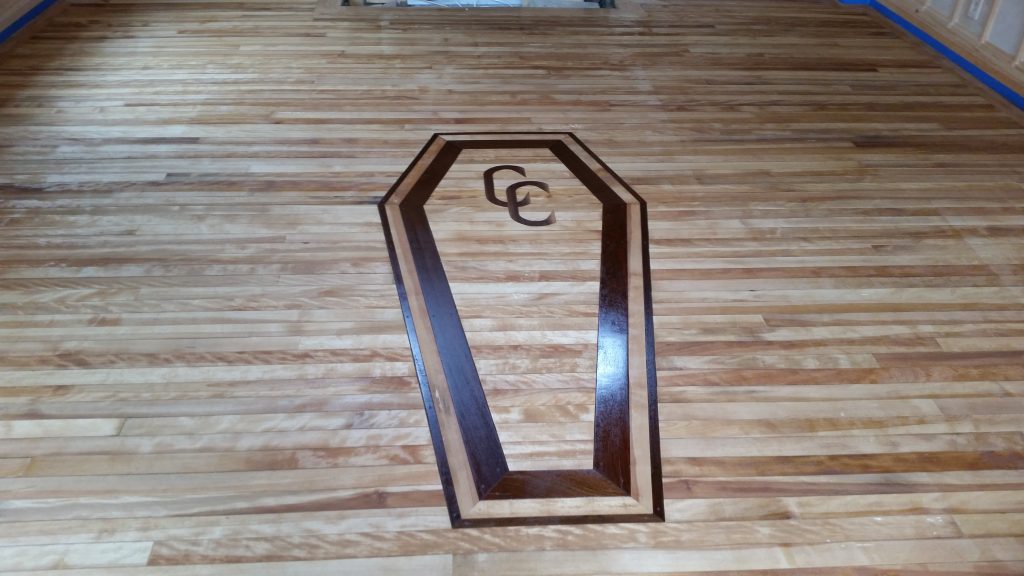 Peter Coffin Austin started making wines as a hobby back in the 1970s. As his sons grew older, Jamie and Tim joined in their father's love for creating wine and sharing their product at family gatherings. Rave reviews from friends and relatives prompted them to open a winery in 2010, and they haven't looked back since!
The winery and tasting room are located on the scenic route 127 in Webster. Their beautiful tasting room captures the New Hampshire feel, you have to check it out for yourself. They are open Saturdays and Sundays, or by appointment!
Stark Brewing Company and Distillery:
Situated in the historic Mill Yard of Manchester, New Hampshire is a brewery that goes by the name of Stark Brewing Company and Distillery, the only brewery/distillery/cider house not just in Central NH, but in the whole state!
Peter Telge started as a bartender in college, opened his first restaurant in 1984, and went on to open the brewpub in 1994. He always loved top-quality craft beers and spirits and learned how to brew both for the sheer love of it!
Their spirits have set numerous records for sales in liquor stores and their beers have won over 40 medals throughout their history. Any day is a good day to visit as they are open 7 days a week. With ample parking and beautiful views of the riverfront – Stark is a must-visit!
Can't make it to Stark this summer? Peter joined us as part of a virtual panel discussion, watch the replay here.
Fabrizia Spirits:
Located in Salem, New Hampshire is Fabrizia Spirits, a family-owned and managed business by brothers Phil and Nick Mastroianni.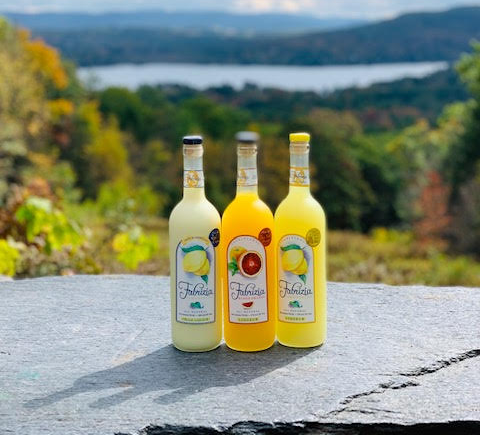 After a family trip to Italy to reconnect with their Italian roots, brothers Nick and Phil fell in love with the authentic way of making Limoncello. They wanted to create products that were all-natural and truly authentic, with no artificial coloring! All of Fabrizia's products are made with all-natural ingredients including lemons directly imported from Sicily!
Their facility is currently closed for tours, but you can try their products at the Tuscan Kitchen or Copper Door, two amazing restaurants located in Salem! What better way to end the day than with a Fabrizia cocktail at the Tuscan kitchen!
Through June 27, we're offering 20% off the purchase of 3 or more bottles of NH Wine and Spirits, mixed or matched, and any sizes! Visit one of our stores today to find your new favorite.
Next stop, Seacoast NH! We'll be back tomorrow with 2 more local brands! Stay connected with New Hampshire Liquor and Wine Outlet's Tasting Room for more great Keep It Local content while you enjoy the wineries and distilleries of Central NH!