Smoky Quartz Distillery, located at the gateway of New Hampshire's seacoast in Seabrook, is a veteran-owned and -operated artisanal craft distillery which produces exceptional spirits with American pride. The distillery, which is named after New Hampshire's official gemstone, is obviously proud of not only its country but also its home state. However, the distillery was born thousands of miles away from the Granite State, in Iraq, where Kevin Kurland had been stationed.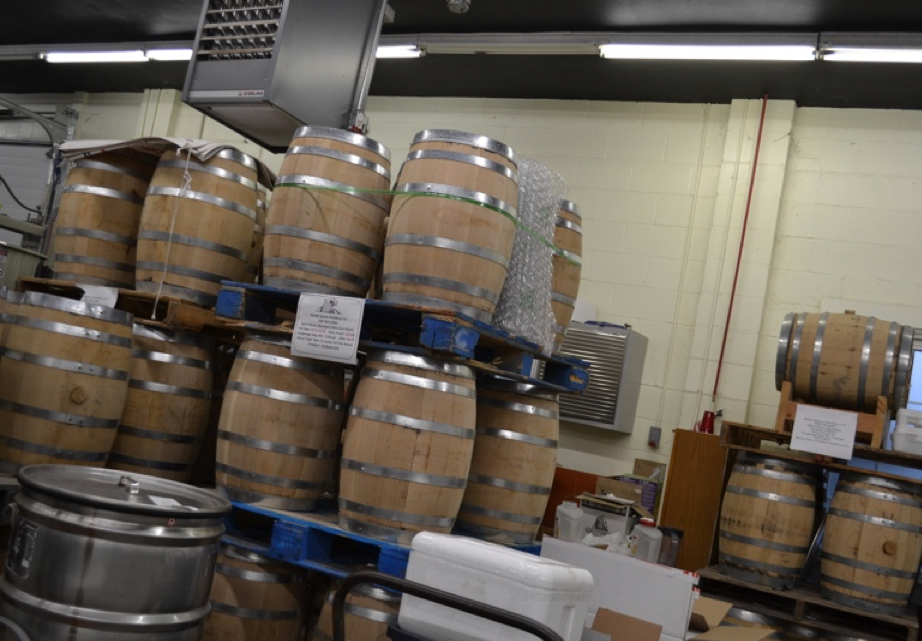 As he weathered the war, Kurland spent his spare time reading about distilling and when he returned home, his fascination with the subject transformed into an actual distillery. He converted an old Seabrook warehouse into his headquarters and turned naval kitchen equipment into the items he needed to begin the distillation process. In fact, the very first step in creating a Smoky Quartz product involved the use of a retired spaghetti cooker from a naval ship, meaning even his tools are veterans! Kurland also enlisted the help of family members, all of whom had been in the military, and in 2014, the very first bottle of Smoky Quartz Vodka was produced.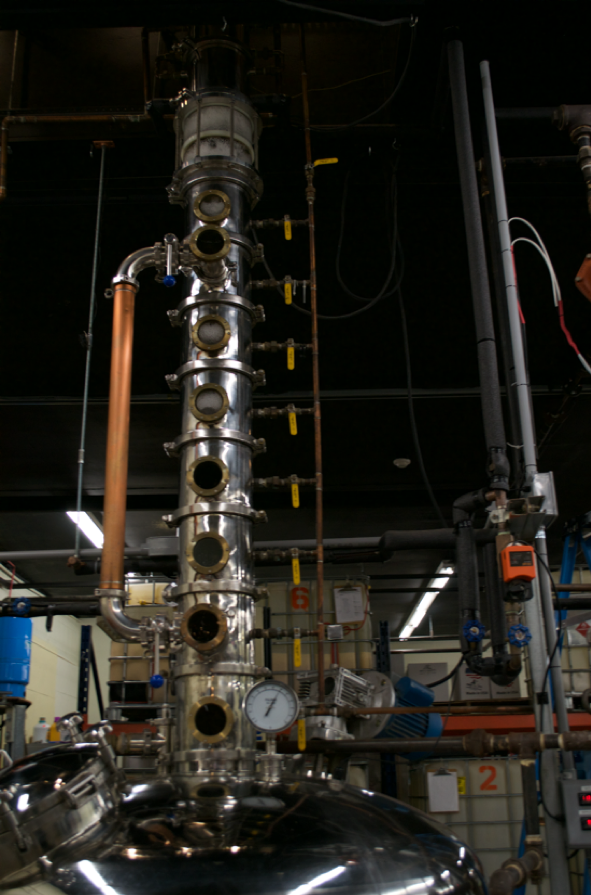 That vodka was just the beginning, though, as Kurland has now expanded his product line to include two varieties of rum, a moonshine, and a bourbon. These products are unique, not just in the fact that they are American-made, but thatthey are locally sourced from "grain to glass." This is no easy feat, especially for a family business, but Kurland isn't just achieving it, he's perfecting it.
All Smoky Quartz spirits are handcrafted in small batches and distilled from only the best, local ingredients. All of their grain-based products use American-grown, organic grains, and their rum is made using Grade A molasses from American-grown sugar cane. Even their glass bottles and barrels are made in the United States, and all of their water comes from a local New Hampshire spring. While not all of their ingredients can come from New Hampshire (sugar cane could never thrive in the harsh climate), everything which Smoky Quartz uses is made or grown in the United States. The results of this intensive process are well worth it, though, because Smoky Quartz produces exceptional spirits with equally exceptional taste.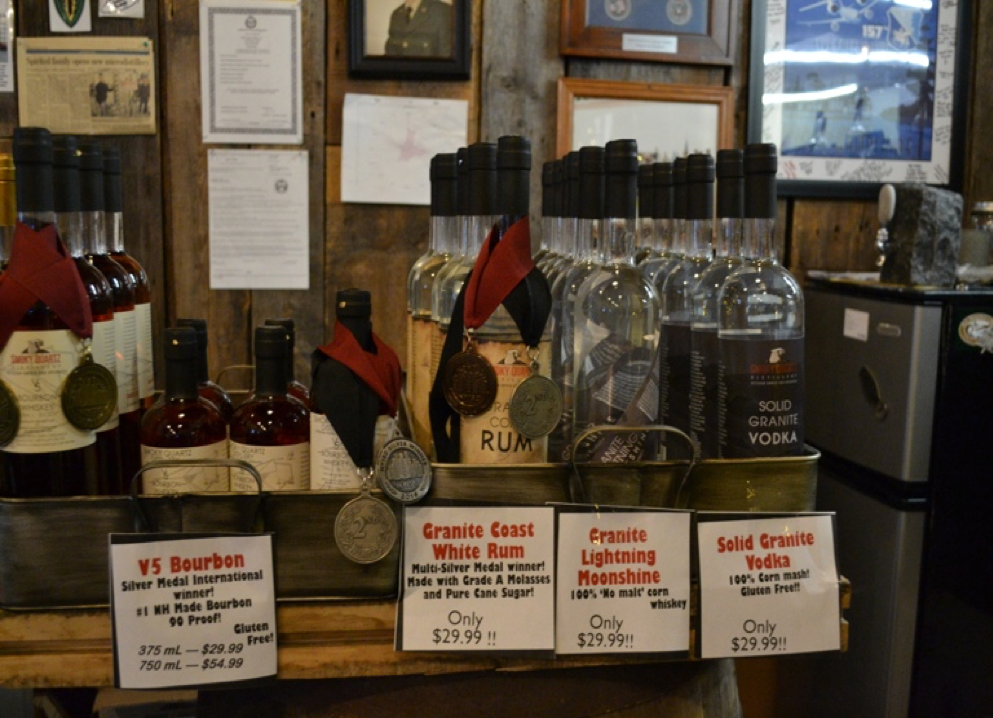 At the beginning, their products were only in a few of the New Hampshire Liquor & Wine Outlet locations, but some items are now being sold in every state store. Kurland is ecstatic with how well the stores have been selling but also educating customers about his products. He is thrilled that so many store employees eagerly send customers to his distillery for a tour or to find special products which aren't on their shelves.
2019 will mark Smoky Quartz's five-year anniversary, and they're excited for the future that lies ahead. Kurland hints that several new products may be on the horizon, and he hopes to expand his in-store tastings so that more customers can enjoy his spirits. He encourages people to come visit his distillery and take a tour if they're in the seacoast, but if you're not in the area, your local New Hampshire Liquor & Wine Outlet location will have several of his products.
See the full list of product inventory here:
#1854 Smoky Quartz Distillery Granite Coast Añejo Gold Rum
#4524 Smoky Quartz Distillery Granite Coast Rum
#3117 Smoky Quartz Distillery V5 Small Batch Bourbon Whiskey