This Holiday Season*, Belvedere Vodka is running a special promotion to help feed NH families in need.
Customers who bring in a nonperishable food item to donate to the NH Food Bank will receive a $1 coupon off the purchase of any participating Belvedere Vodka product. Customers may donate up to 6 items and receive coupons for each of them!
In addition to this savings for our customers, the team at Belvedere will also donate $1 for every bottle purchased! The donation is being capped at $5,000 which would provide 10,000 meals to NH families in need.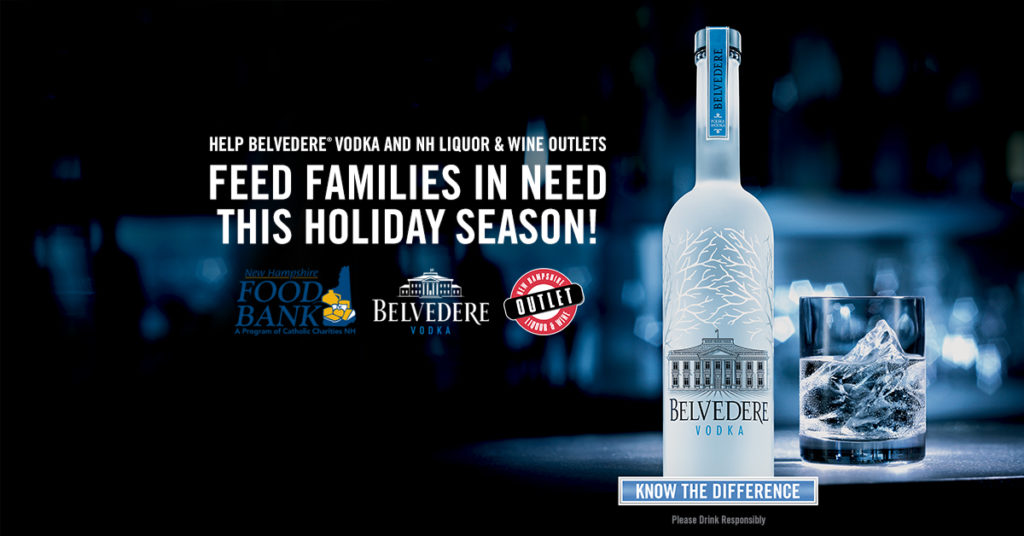 The NH Food Bank serves as the only Food Bank in New Hampshire, supplying nutritious food and resources to the 1 in 9 New Hampshire residents who are food insecure and we're proud to partner with Belvedere this year to help fund this organization!
*Promotion valid from 10/30/17-1/2/18.