Stark Brewing Company has always been ahead of the game. In 1994, when they first opened their doors as Stark Mill Brewery; small-scale, local breweries and distilleries had yet to become common. However, that didn't faze brewmaster, Peter Telge. Telge, a Manchester native, who has run the brewery and distillery for over twenty years, has well withstood the test of time and industry changes. His careful guidance and constant innovation are what propelled Stark Brewing Company into becoming not only the single combined brewery and distillery in the state of New Hampshire but one that has created handcrafted products which can rival the biggest names in the industry.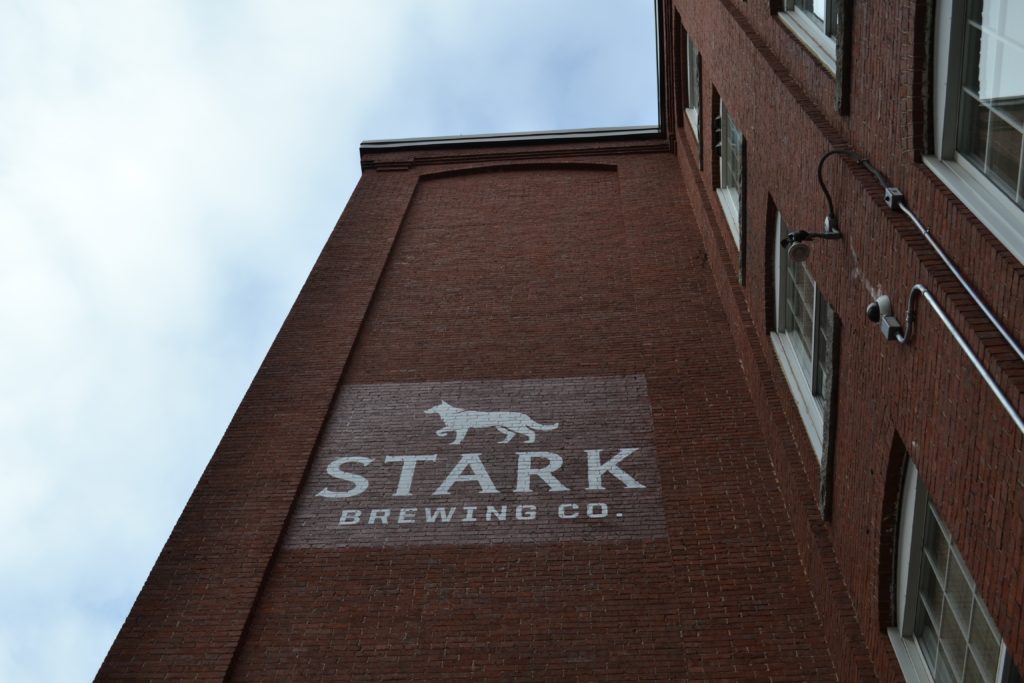 Vodka wasn't always in the plan though, at first it was all about the beer. However, in 2016, following the change of brewing and distilling laws which required the two processes be kept entirely separate, Telge would soon take on a new facet: distilling. Telge says the choice was an easy one, after all, brewing beer and distilling liquor requires much of the same equipment and space, so it made sense that it could all exist successfully under one roof. After getting federal approval, it wasn't long before what Telge had started as a small brewery and tavern was soon a bustling distillery as well.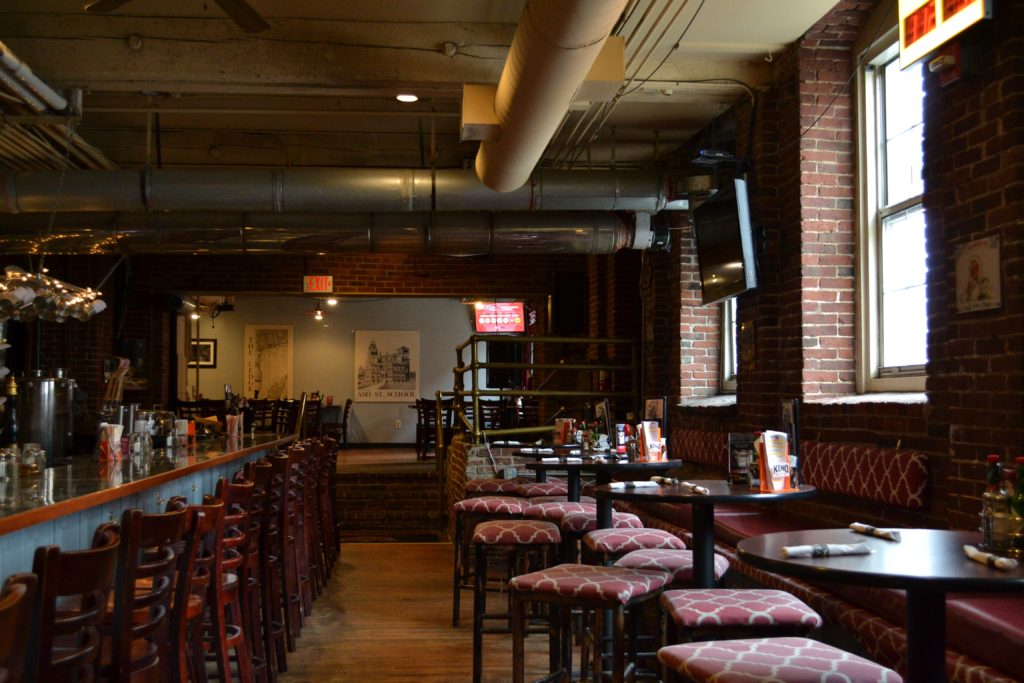 While their beer, which includes everything from Oatmeal Stout to a ManchVegas IPA has always been a popular product, their spirits have grown to become just as popular. The first spirit they released, Stark Vodka, is a top-shelf vodka with remarkable smoothness. The vodka, which has hints of sweetness, is filtered through the charcoal of coconut shells, creating an unmatched smoothness. Telge notes that customers have often remarked it "tastes like Grey Goose, but better" which is no small accomplishment.
Stark Vodka was just the beginning though, as it was soon followed by both Stark Rum and Stark Bourbon. The bourbon, which is an impressive 100 proof (most bourbons are 80), has subtle hints of both caramel and vanilla. The bourbon is aged in the small vodka barrels which lend to a beautiful oak finish. When entered into nationwide bourbon competitions, Stark Bourbon has beat some of the biggest names in the industry. Stark Rum was the next product Telge chose to try his hand at, and like its predecessors, it has been just as successful. The rum is made from 100% molasses, just like the traditional island rums are. It is then distilled and left to age in the previously used bourbon barrels where it picks up a nice tan color and a little smoke with vanilla.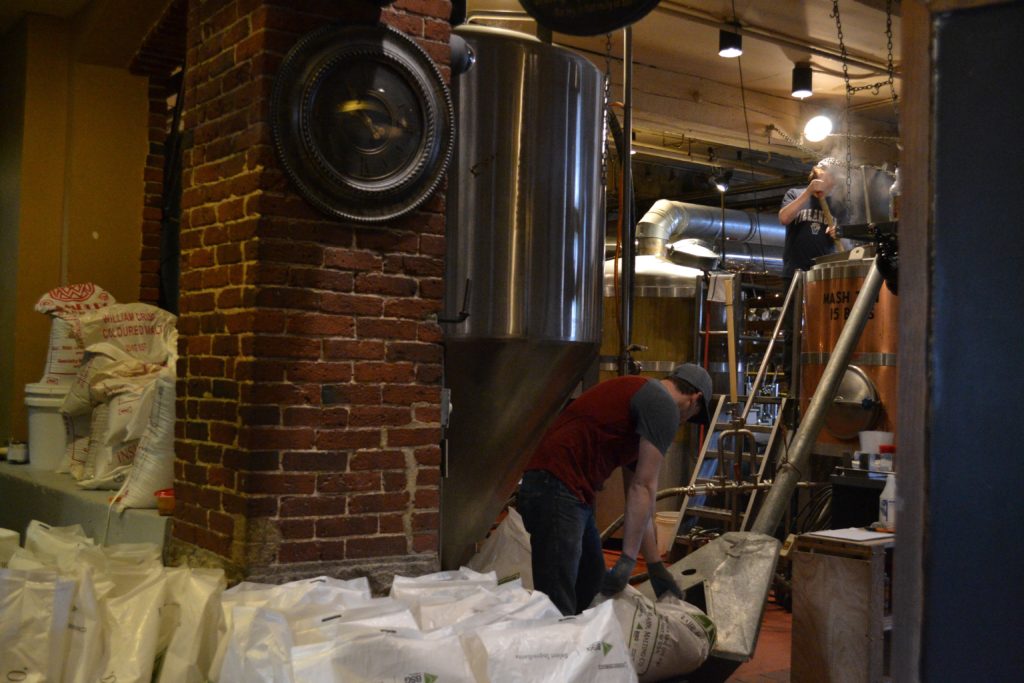 The feedback on all three products (and the beer) from consumers has been nothing short of phenomenal. Since getting his products in the New Hampshire Liquor & Wine Outlets, Telge has been able to offer in-store tastings and also participate in the Distiller's Showcase. Telge says both of these aspects have been hugely beneficial for his brand and it's easy to see how. Telge has broken every single in-store tasting record, once selling an impressive 47 bottles of vodka in two hours. Outside of records though, customers at the New Hampshire Liquor & Wine Outlets have had a tremendous love for all three of his products and are always eager to try his next one. With such a fanbase, Telge says his only issue is keeping up with the high demand.
Even amidst such success, Stark is still hungry to accomplish more. In the future, they hope to produce both a whiskey and a gin and have also recently started to experiment with flavored vodkas such as pumpkin and blueberry. Given their tremendous success with all of their previous endeavors, it is only fair to assume that whatever they produce next will be just as impressive.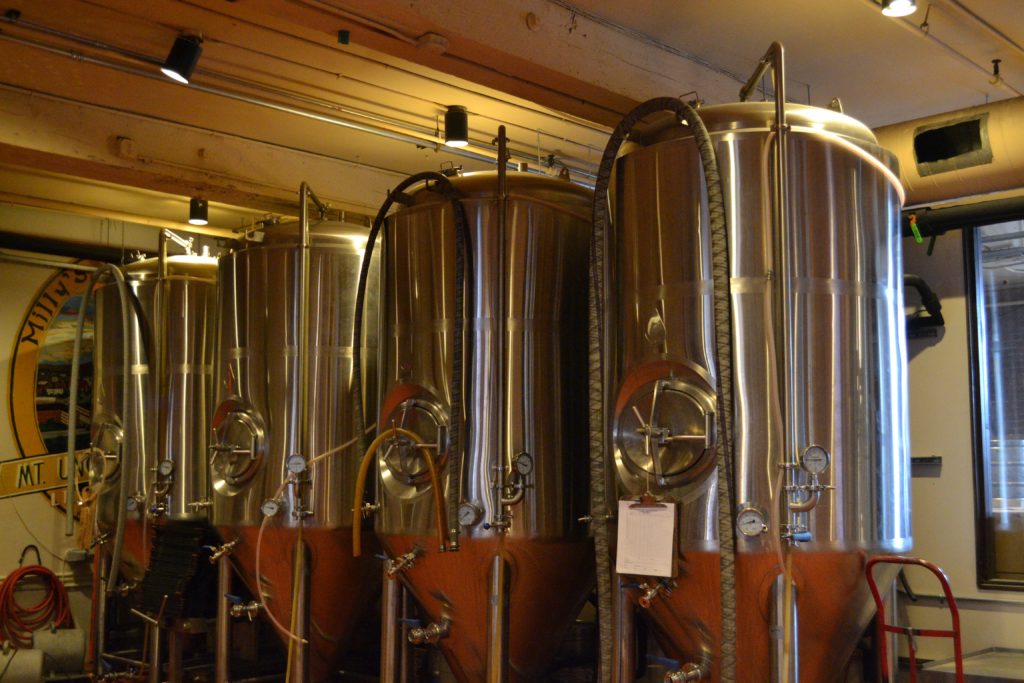 The New Hampshire Liquor & Wine Outlets are proud to carry Stark's vodka, bourbon, and rum and we can't wait to see what the future holds next for them! Visit one of our locations listed in the links above to purchase one or more of these fine spirits.