Are you looking for the perfect cocktails to drink this Fall? We've found some of the best of the best and have them ready to share with you!
This time of year the whole world is going pumpkin crazy, and your sangria shouldn't be an exception! We found (and taste tested) this pumpkin sangria from Sandra Lee and it's the perfect addition to your weekly family dinner or even served in a punch bowl for a Halloween bash.
Use Hiram Walker Pumpkin Spice Liqueur and your favorite bottle of chilled white wine. We're big fans of Cupcake Chardonnay or Sequin Moscato in this sangria!
Feeling adventurous? Hollow out a pumpkin and "tap" into it to serve this sangria in a festive keg.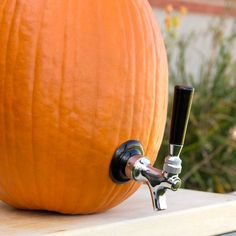 Do you like your pumpkin spice with a little (or a lot) caffeine? Try this spiked pumpkin spice latte from Betty Crocker! We mixed things up a bit and made one with all Kahlua and another with half dark Papa Pilar Double Barrel Rum and half Kahlua. They both tasted great, but the all Kahlua version had slightly less bite.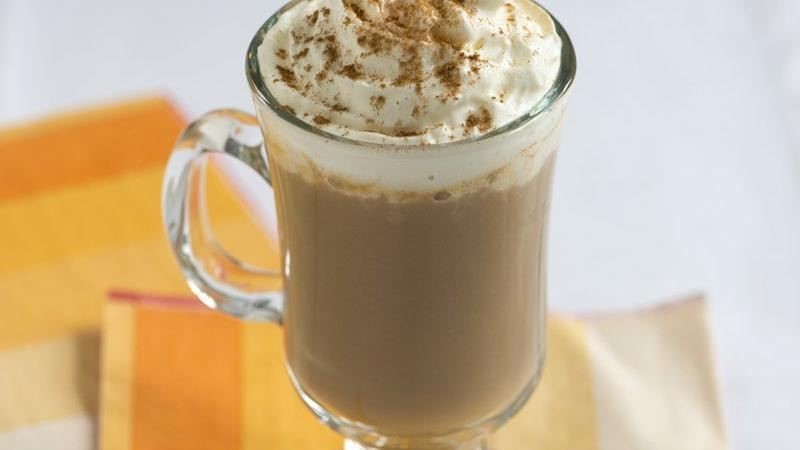 Want to try a cocktail that taste just like apple pie, but doesn't actually have any apple in it? We thought this one would intrigue you. A House in the Hills has a recipe for an apple pie cocktail that doesn't even have apple! Believe it or not, the blend of spices, cranberry, lemon and Disaronno taste just like apple pie filling.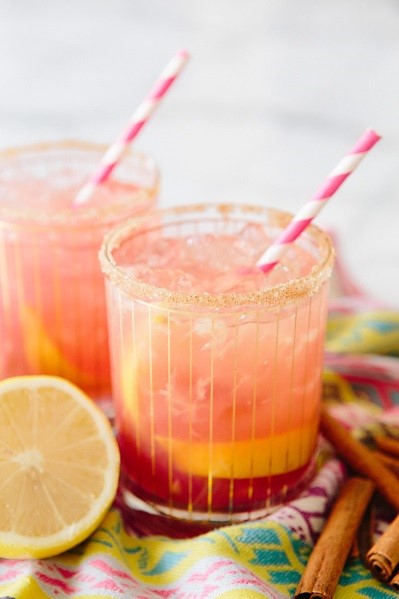 Now that we've got you thinking about apples, this next treat is the simplest on the list. Take your favorite ice cider and add some fire to it. And by fire, we mean Fireball Whiskey! Eden Honey Crisp Apple Cider is wonderful on its own, but add just a bit of Fireball for an apple cinnamony treat that will remind you of all of the Atomic Fireball candies you ate at this time of year as a kid.
We hope these festival fall cocktails will help you cheer up, despite the end of summer. If you make any of these, be sure to share a picture on Facebook or Twitter and tag us so we can see how your version came out.