Live Event with Cathedral Ledge Distillery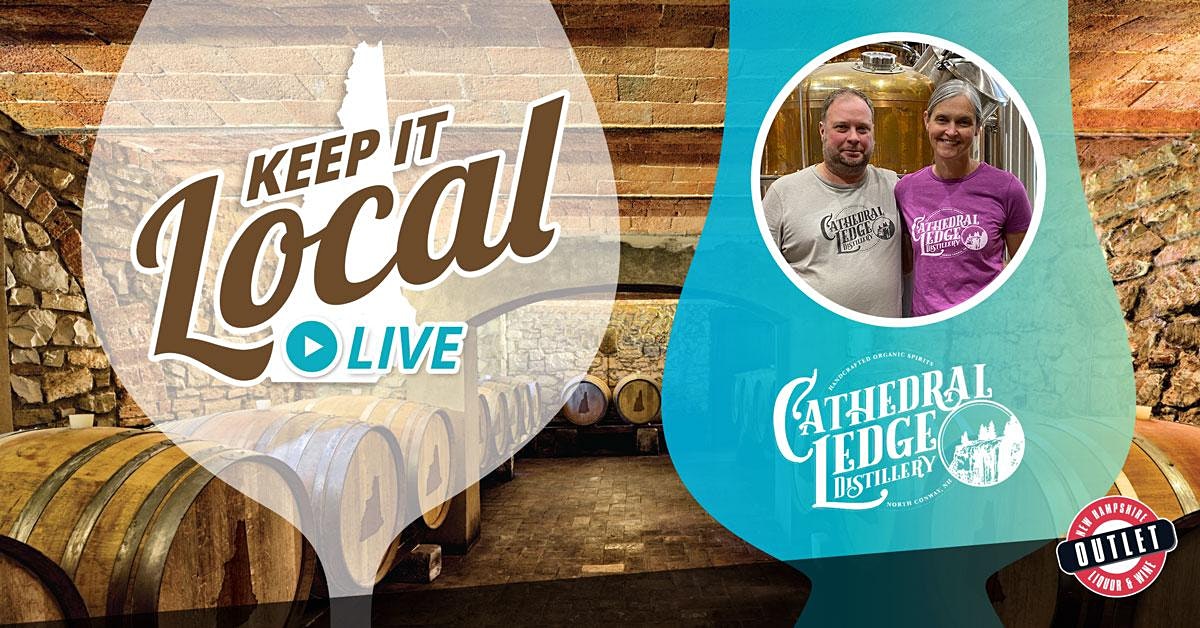 In honor of our Keep It Local sale, we'll be hosting a live event with the Cathedral Ledge Distillery!
Cathedral Ledge Distillery produces handcrafted organic spirits in North Conway, NH. We carry their Organic Vodka (product code #6246) and New-Make Whiskey (product code #6248) at 17 of our stores throughout the state!
The Cathedral Ledge team will be making some cocktails during the event! Want to mix along? Through June 27, we're offering 20% off the purchase of 3 or more bottles of NH Wine and Spirits, mixed or matched, and any sizes! Visit one of our stores today to find your new favorite.
Make sure you have the following to mix along at home!
Cathedral Margarita
1 1/2 oz Cathedral Ledge New-Make Whiskey
1 oz Lime Juice
1oz Cointreau
Lime wedge and salt for garnish
Difficulties Be Damned (Our take on a James Joyce)
1 1/2 oz Cathedral Ledge New-Make Whiskey
3/4 oz Triple Sec Liqueur
3/4 oz Martini Rosso Sweet Vermouth
1/2 oz Lime Juice
Cathedral Martini
3 oz Cathedral Ledge Vodka
1 oz Dry Vermouth
Green olives for garnish
Another Pretty Face
1 1/2 oz Cathedral Ledge Vodka
3o oz Grapefruit Juice
4 oz Seltzer or club soda
2-4 Cucumber slices
2-4 Grapefruit Slices
2 sprigs of Rosemary
Room With A View
1 1/2 oz Cathedral Ledge Gin
1/2 oz Lemon Juice
1/2 oz Elderflower Liqueur
1/2 oz simple syrup
Fresh Mint
Club soda
Attendees will also have the opportunity to win a tasting flight and a branded t-shirt.
Don't have Zoom? View through Facebook Live at https://www.facebook.com/nhliquorwine/live